Elon Musk: "Bitcoin will survive, but the winter will be long"
Elon Musk answered a tweet about Bitcoin's fall from 69,000 to 16,000, saying that "BTC will survive, but winter can be long". The twitter crypto community generally shares this position, since before our eyes many coins with low capitalization rapidly lose their positions and leave the market. At the same time, this will gradually return the market its ideal state when decentralized finances were not overloaded and provided stable services. As venture capital gets rid of poor assets, funds are flowing into the first cryptocurrency, which probably had in mind Ilon Musk: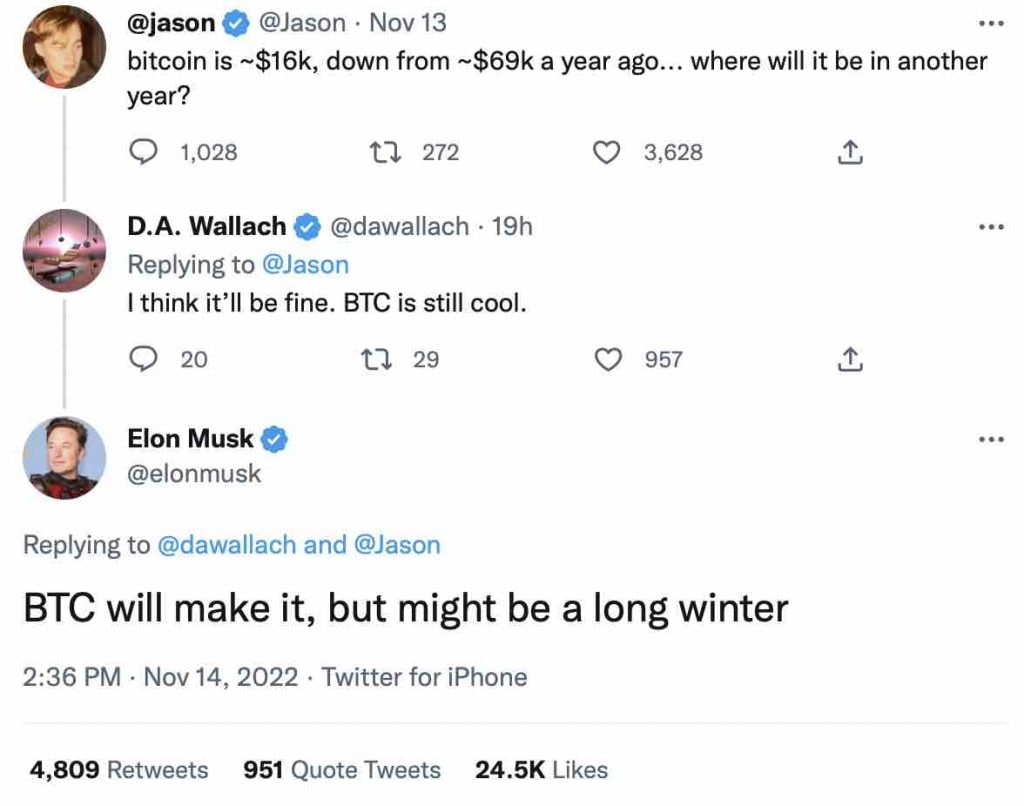 Another interesting news: Nike launches NFT words.
In the release of the Web3 platform from Nike, which will be called Swoosh, it is reported that the platform will initially be available only for the American market and for some European countries, but gradually the geography will expand, as the community grows. A full-fledged step by the giant of the traditional industry in the direction of Web3 only strengthens the tendency of development and adoption of the Move-to-Earn business model. In addition, Nike has a huge potential for the development of this direction, taking into account colossal developments in the design of sportswear, and, of course, sneakers. It is worth carefully monitoring how Nike introduces the innovation of business models of existing Move-to-Earn projects, for example, STEPN and STEPWATCH .
The five most effective PHEMEX coins include STEPWATCH (SWP/USDT), Safepal (SFP/USDT), Coin98 (C98/USDT), Tomochain Celsius Network (Tomo/USDT) and SWIPE (SXP/USDT).